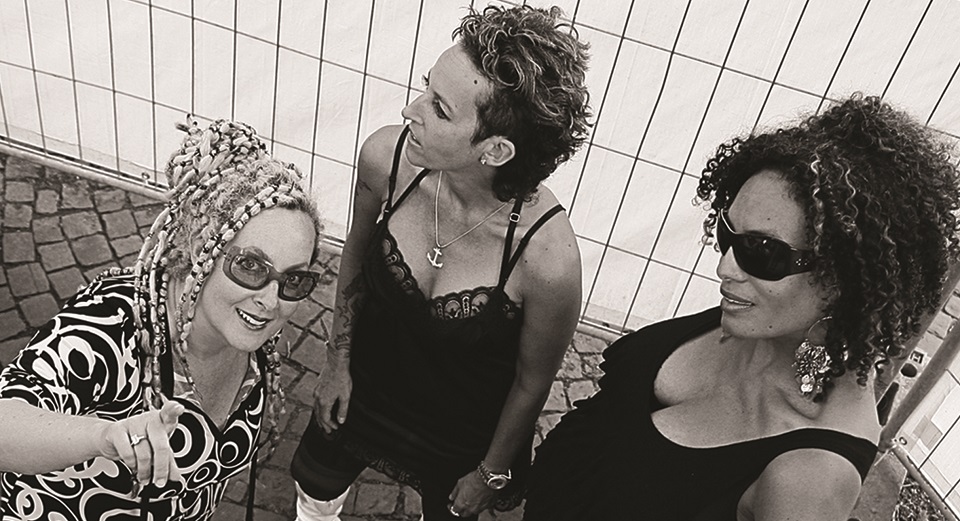 International Activist Alt Music Trio
The endless balancing act at the intersection of artistic integrity, financial need, and social responsibility is one that the band BETTY has practiced to near perfection. This training aligns perfectly with the band's interpretation of Darren Waterston's bold and visionary new work Filthy Lucre. Waterston's reinterpretation of James McNeill Whistler's Peacock Room serves as a jumping-off point in an ongoing exploration of the crossroads of commerce and creativity as needed commodities in a successful society.
BETTY adds another dimension in creating a new artistic environment by inviting visitors to respond to Filthy Lucre as a multisensory experience.
The pop/performance band BETTY hails from the cradle of creation: New York City. Its members—Amy Ziff (vocals, cello, and piano), Elizabeth Ziff (vocals, guitar, and programming), and Alyson Palmer (vocals, bass, percussion, and programming)—are on a lifelong mission. More than a shared passion for words and music unites them.
For almost three decades, BETTY has traveled the world, pushing the boundaries of pop music and utilizing their powerful, female, fun, and fierce performances as extensions of tight harmonies, breezy backbeats, and emphasis on melody.
In addition to their regular concert dates, BETTY has been appointed Arts Envoys for the US Department of State. This enables them to celebrate diversity around the world through ongoing cultural diplomacy as well as educational and humanitarian tours.
The band members of BETTY, along with a respected board of directors, has launched The BETTY Effect, a new non-profit to continue this humanitarian work of self-advocacy through music in the private sector.
BETTY has composed theme songs and contributed music for TV and films:
Weeds and The L Word (Showtime)
Love Bites and Ugly Betty (NBC)
Real Sex (HBO)
Encyclopedia (HBO Family)
Out on the Edge (Comedy Central)
Cover Shot and Fashionably Late (TLC)
Ms. Adventure (Animal Planet)
The Out-of-Towners (Paramount)
the holiday classic Life With Mikey (Touchstone)
They have been "holiday commentators" on National Public Radio's Weekend Edition. Their original off-Broadway musical BETTY RULES, directed by Michael Grief (Rent and Next to Normal), was a hit in New York City, Washington, DC, and Chicago.
In addition to countless tracks on compilation CDs, BETTY has recorded nine CDs and is currently working on a tenth studio album.
BETTY has received numerous awards and honors, including the BMI Theme Song of the Year Award for The L Word, Career Excellence Award, two Emmys, numerous service awards, and a state honor from the City of Buenos Aires for their work for the LGBT community.
Insisting on a connection to the audience, the women of BETTY aspire to share the universal feelings of joy, love, heartbreak, and laughter through their music. Their songs reflect their passion for life as well as their unceasing commitment to equality, human rights, and the empowerment of women and girls.
BETTY Rules…with help from their patron's filthy lucre, of course.
---