In the Dig House: Behind the Scenes in Archaeology

Freer, Meyer Auditorium
Saturday, April 25, 10 am–1:30 pm
Speaker Bios
Dr. Zaydoon Zaid, vice president, American Foundation for the Study of Man (AFSM), "Uncovering the Past: The Content of AFSM's Archive"
Dr. Zaydoon Zaid has a master's degree in archaeology and a PhD in architecture from the Technical University of Aachen, Germany. He researches the archaeology and architecture of the Near East and has been involved in the archaeology of Jordan, Syria, Palestine, and
Yemen since 1986. His work has included excavating the prehistoric sites of Ain Ghazal and Basta. He also researches the city planning and architecture of the Decapolis cities, in greater Syria. Dr. Zaid joined the AFSM as an architect/archaeologist—also serving as the foundation's vice president—and worked at the Mahram Bilqis Archaeological Project in Marib, Yemen.
---
Dr. Emily Hammer, director, Center for Ancient Middle Eastern Landscapes, Oriental Institute, University of Chicago, "Digital Technologies and Archaeology in the Modern Middle East"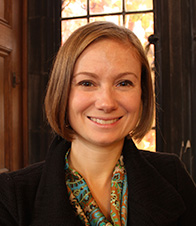 Archaeologist Emily Hammer studies cultural landscapes of the ancient Middle East. Her research and teaching explore large regions over long periods of history, investigating changes in settlement patterns, demography, and human-environment interactions in Turkey, the United Arab Emirates, and Azerbaijan. She employs a range of archaeological techniques, including excavation, field surveying, examination of satellite and aerial remote sensing imagery, and Geographical Information Systems analyses. Hammer holds a PhD in anthropology from Harvard University and a BA in both mathematics and archaeology from Bryn Mawr College. She is director of the Center for Ancient Middle Eastern landscapes at the Oriental Institute of the University of Chicago, where she leads projects reanalyzing ancient settlement patterns in Iraq and Afghanistan using declassified "spy satellite" imagery.
---
Dr. Christopher Tuttle, executive director, Council of American Overseas Research Centers (CAORC), "Protecting and Preserving the World Heritage Site of Petra, Jordan: Engaging Local Communities in Sustainable Preservation Efforts"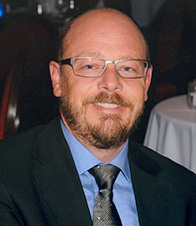 Christopher A. Tuttle earned his doctorate from Brown University in Hellenistic/Roman period archaeology of the Near East. The focus of his research has been the ancient kingdom of the Nabataeans and their capital city of Petra, where he has worked on numerous projects for more than a decade. He is the founding director of the Petra Temple of the Winged Lions Cultural Resource Management Initiative (TWLCRM). The initiative
received the 2015 Archaeological Institute of America's Best Practices in Site Preservation Award and also inspired a new USAID-funded national initiative for sustainable preservation of cultural heritage resources throughout Jordan. He currently serves as the executive director of the nonprofit Council of American Overseas Research Centers (CAORC) here in Washington, DC.
---
Marya Fisher, PhD candidate and Erwin Panofsky Fellow at the Institute of Fine Arts, New York University, "My Empire of Dirt: A Student's View from the Dig House"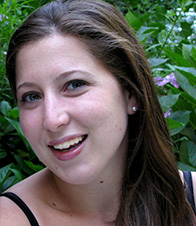 Marya Fisher is a PhD candidate and Erwin Panofsky Fellow at the Institute of Fine Arts, New York University. Her dissertation examines the intersection of architecture and ritual in the non-peripteral temples of South Italy and Sicily. Fisher has worked on archaeological projects at Kastro Kallithea, Samothrace, and Corinth in Greece; Polis Chrysochous; Cyprus; and Selinunte, Sicily.