Symposium
The Legacy of Cyrus the Great: Iran and Beyond
Bios
Zainab Bahrani is the Edith Porada Professor of Ancient Near Eastern Art and Archaeology at Columbia University. Her books include Women of Babylon (Routledge, 2001), The Graven Image (University of Pennsylvania Press, 2003) and Rituals of War (Zone Books, 2008), which won the American Historical Association's James Henry Breasted Prize. In 2011 she cocurated the Istanbul exhibition Scramble for the Past: A Story of Archaeology in the Ottoman Empire, 1753–1914 and coauthored a book by the same title.
---
John Curtis was Keeper of the Department of the Middle East at the British Museum 1989–2011, and is currently Keeper of Special Middle East Projects. He is particularly interested in Iraq and Iran and has published widely on those subjects. His recent books include Forgotten Empire: the World of Ancient Persia(2005) and An Examination of Late Assyrian Metalwork (2013). He is a Fellow of the British Academy and a Corresponding Member of the Archaeological Institute of America.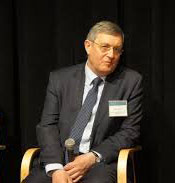 ---
Talinn Grigor received her PhD in history, theory, and criticism of architecture from the Massachusetts Institute of Technology in 2005. She is associate professor of modern and contemporary architecture at Brandeis University. Her main publications include Building Iran: Modernism, Architecture, and National Heritage under the Pahlavi Monarchs (New York: Prestel, 2009); "Parsi Patronage of the Urheimat," Getty Research Journal 2 (2010): 53–68; "Orient oder Rom? Qajar 'Aryan' Architecture and Strzygowski's Art History," The Art Bulletin (September 2007): 562–90; Contemporary Iranian Visual Arts: Street, Studio, and Exile (London: Reaktion, forthcoming); and Persian Kingship and Architecture: Strategies of Power in Iran from the Achaemenids to the Pahlavis, coedited with Sussan Babaie (London: I.B. Tauris, forthcoming).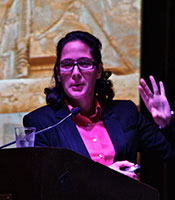 ---
Jane Grogan is a lecturer in the School of English, Drama and Film at University College Dublin. The author and editor of two books on the poet Edmund Spenser, she recently finished writing a book, The Persian Empire in English Renaissance Writing, 1549–1622 (forthcoming from Palgrave Macmillan's Early Modern Literature in History series). In 2011–12 she was a Government of Ireland Research Fellow, which involved overseeing the development of a new scholarly web resource, Reading East (ucd.ie/readingeast). She is currently editing the first English translation of Xenophon's Cyropaedia (The Education of Cyrus).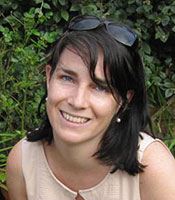 ---
Wouter F.M. Henkelman is associate professor for Elamite and Achaemenid studies at the École Pratique des Hautes Études in Paris. In addition, he is a research associate at the Oriental Institute at the University of Chicago, where he is charged with publishing a large group of Elamite clay tablets from Persepolis. Having received a PhD from Leiden University, Henkelman has been conducting research on the genesis of Persian identity, resulting in, among other publications, the 2008 monograph The Other Gods Who Are (Achaemenid History XIV), on religion in the Achaemenid heartland. Being a representative of a very tiny discipline, he has devoted much of his time to generating interest for early Iranian history and offering courses in Leiden, Amsterdam, Innsbruck, Istanbul, Paris, Oxford, and, shortly, in Tehran.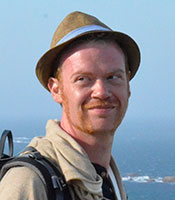 ---
Amélie Kuhrt is professor emerita at University College London, where she specializes in the social, cultural, and political history of the ancient Near East from circa 3000–100 BCE, especially the Assyrian, Babylonian, Persian, and Seleucid empires. Educated at King's College London, University College London, and SOAS, Kuhrt was elected as a Fellow of the British Academy in 2001, and is currently a member of the British Academy's Projects Committee. She was co-organizer of the Achaemenid History workshops from 1983 to 1990. In 1997, her book The Ancient Near East: c. 3000–330 BC was awarded the annual American History Association's James Henry Breasted Prize for the best book in English on any field of history prior to the year 1000 CE. Her two-volume book The Persian Empire: A Corpus of Sources from the Achaemenid Period (2007) constitutes the most complete collection of source material for Achaemenid history and was recently recognized by the Islamic Republic of Iran with a Book of the Year prize for 2010.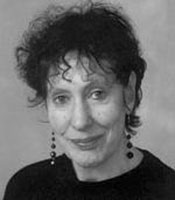 ---
Mohamad Tavakoli-Targhi is professor of history and Near and Middle Eastern civilizations at the University of Toronto. He was previously president of the International Society for Iranian Studies, founding chair of the Department of Historical Studies at the University of Toronto-Mississauga, and editor-in-chief of Comparative Studies of South Asia, Africa and the Middle East, a Duke University Press journal. He is currently editor-in-chief of Iran Nameh and coeditor of the Iranian Studies book series, published by Routledge. In addition to numerous articles, he has authored two books: Refashioning Iran: Orientalism, Occidentalism and Historiography (Palgrave, 2001) and Tajaddud-i Bumi [Vernacular Modernity] (Nashr-i Tarikh, 2003). He is now completing a manuscript that explores the discursive transformation of modern Persian political language from biopolitics to spatial governance. Tavakoli has received two Outstanding Teacher awards from Illinois State University and visiting fellowships at St. Antony's College, Oxford University; the Center for Historical Studies, Jawaharlal Nehru University; and Harvard University. He holds a PhD in history from the University of Chicago.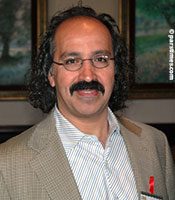 ---
Caroline Winterer is professor of history and (by courtesy) of classics at Stanford University. She is the author of three books and more than twenty-five articles, including "The Culture of Classicism: Ancient Greece and Rome in American Intellectual Life, 1780–1910"(2002) and "The Mirror of Antiquity: American Women and the Classical Tradition, 1750–1900"(2007). Recently she published a prize-winning article on how the political structure of ancient Carthage shaped Constitutional thought in America. She has curated several major museum exhibitions, including the National Constitution Center's Ancient Rome & America: The Classical Influence that Shaped Our Nation in 2010. She has received fellowships from the National Endowment for the Humanities, the Mellon Foundation, and the National Humanities Center.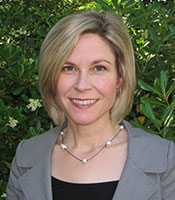 You're viewing an archived version of our site. Some pages may be out of date. Visit freersackler.si.edu for the most up-to-date information.