Guides to the Collections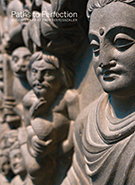 Paths to Perfection: Buddhist Art at the Freer|Sackler
By Debra Diamond et al.
Paths to Perfection introduces readers to Buddhist art through the celebrated collections of the Smithsonian's museums of Asian art. Written for a general audience, the guidebook shares Buddhist art and its history across cultures, from the origins of Buddhism in India to its spread eastward to China, Japan, and Southeast Asia. More than a hundred objects from the renowned Freer|Sackler collections follow, each with a full-color image and insightful description written by a museum curator or scholarly fellow. Entries are divided by type into five sections: buddhas, bodhisattvas, mandalas and ritual objects, teachers and teachings, and attendants and protectors. A map and glossary help familiarize readers with significant Buddhist sites and terms. 230 pp., © 2017
Buy online »
Read an excerpt »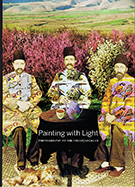 Painting with Light: Photography at the Freer|Sackler
By David Hogge and Carol Huh
Painting with Light features photography from the Freer|Sackler's collections, revealing how the medium has shaped views of Asia from the mid-nineteenth century to the present day. Included are portraits of the notable and the anonymous, urban and rural landscape views, posed studio images and candid shots, and photos documenting research in the field. Learn about these images and their place in the museums' collections—and in the ever-evolving field of photography. 210 pp., © 2017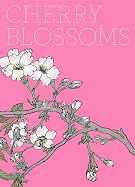 Cherry Blossoms
By James T. Ulak with Howard S. Kaplan
Located on the National Mall, the Freer and Sackler Galleries are steps from the Tidal Basin, where thousands gather annually to view the cherry blossoms. Japan gave the trees to Washington, DC, as a symbol of friendship between nations, and the delicate pink and white blossoms announce spring each year. Debuting just in time for the 2015 National Cherry Blossom Festival, this keepsake book features images of cherry blossoms in the Freer and Sackler collections. The flowers feature prominently in Japanese art; magnificent renderings by masters—including Hiroshige and Hokusai—show serene blossoms among tall evergreens, as the focus of national celebrations, or as surreal showers of petals. Cherry Blossoms is richly illustrated with grand screens, woodblock prints, and works in ink on silk. The text by James T. Ulak, senior curator of Japanese art, and Howard S. Kaplan, museum writer, demonstrates the flower's deep-rooted symbolism and timeless appeal. 112 pp., © 2015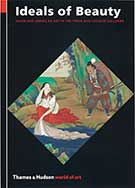 Ideals of Beauty: Asian and American Art in the Freer and Sackler Galleries
This guidebook serves as a curator-led experience through more than one hundred masterworks assembled in the collections of both museums: American, Ancient Near East, Chinese, Indian, Islamic World, Japanese, Korean, and Southeast Asian, including ceramics, biblical manuscripts, photography, and other works of art. 192 pp., © 2010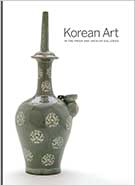 Korean Art in the Freer and Sackler Galleries
By Louise Allison Cort et al.
With more than 200 color and archival images, this guidebook presents the full scope of the museums' Korean art collections. It first traces the formation of the Freer Gallery's collection of 540 Korean objects, reversing the usual chronological order by following the collecting path of museum founder Charles Lang Freer. The book then describes how the Freer's Korean collection has continued to grow, and presents the late twentieth-century Korean art that has been acquired by the Sackler Gallery since it opened in 1987. 216 pp., © 2012
Also available, a free app (for iPad only): Charles Lang Freer: Collecting Korea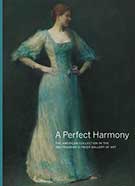 A Perfect Harmony: The American Collection in the Smithsonian's Freer Gallery of Art
By Lee Glazer
American art occupied a key role in the collecting philosophy of Charles Lang Freer, the founder of one of the world's foremost museums of Asian art. Indeed, it was an American, the expatriate artist James McNeill Whistler, who shaped Freer's cross-cultural aesthetic philosophy. The two men met in 1890 and over the next thirteen years, Whistler helped Freer amass what the artist called "a fine collection of Whistlers!!—perhaps The collection." Whistler also encouraged Freer to visit Asia and seek out "the story of the beautiful," from which his own art was descended. Freer thus conceived of his museum as a monument to Whistler and the "points of contact" between East and West, ancient and modern, that he believed the artist's work embodied. Freer's relationships with Whistler and other American artists are the focus of A Perfect Harmony. 242 pp., © 2013
On sale in the museum shop: $18.00
Also available, a free app for iPad and iPhone: The Peacock Room Comes to America